On the southernmost point of Miami Beach near Fischer Island lies a quiet section of pristine wilderness where shorebirds sing and dolphins play. This is where some call "heaven", but few travel due to the sparsity of accommodations and high-cost of living. Only a few private rental properties and luxury residences rest in this section. On clear days, you'd swear you could see and even swim to Bimini Island, the closest in the Bahamian chain . . . perfect for a half-day Bahamian fishing trip, or even just jetting off for dinner! If the fast-paced nightlife of Miami is what beckons you, then you're still in luck, because very few places on Miami Beach offer this level of privacy and seclusion while the bustle of South Beach is only minutes away! Shopping at some of the best shops in the world finished by a quiet dinner at an upscale establishment and you couldn't have asked for a more perfect getaway. The Windshore Estate, once private, is now offered to qualified renters and available eight months out of the year!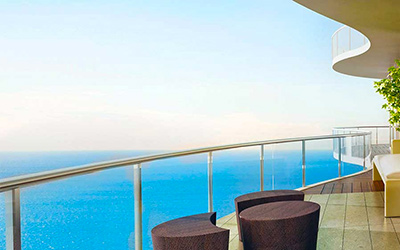 Beds that go beyond soft ... giant walls of windows that completely disappear at the touch of a button, state of the art entertainment with live video feeds of the beach. Wet-bar and mini-work out corners and private sitting areas. It would not be a surprise if you never left the bedroom!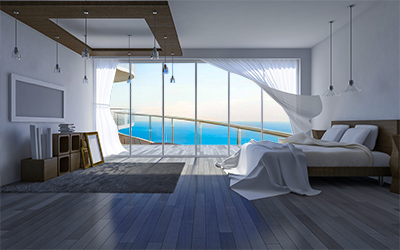 Taking up the the top two floors of Faena tower combined with it's isolated location on a stretch of beach that looks more like a small peninsula, Windshore offers a unique views of the ocean from every room!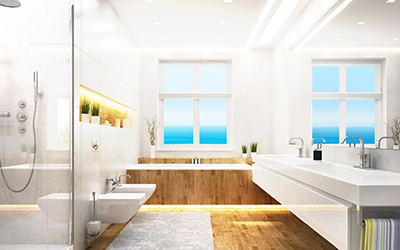 When you spend more than $40MM on building the perfect house, you decide to give everyone a master bath, each with it's own Jacuzzi-tub and rain shower. No guest will ever reject your offer to stay in one of the most beautiful estates in all of Miami!